Serving the Great People of West Sacramento for over 40 years
We are open for Indoor and Outdoor Dining again and Take Out daily.
Our Weekly Dinner Specials are back! Meatloaf on Wednesdays, Ribs on Thursdays and Prime Rib on Fridays.
We are open 7:00am to 8:30pm Daily.
Call 916-371-7767 to order.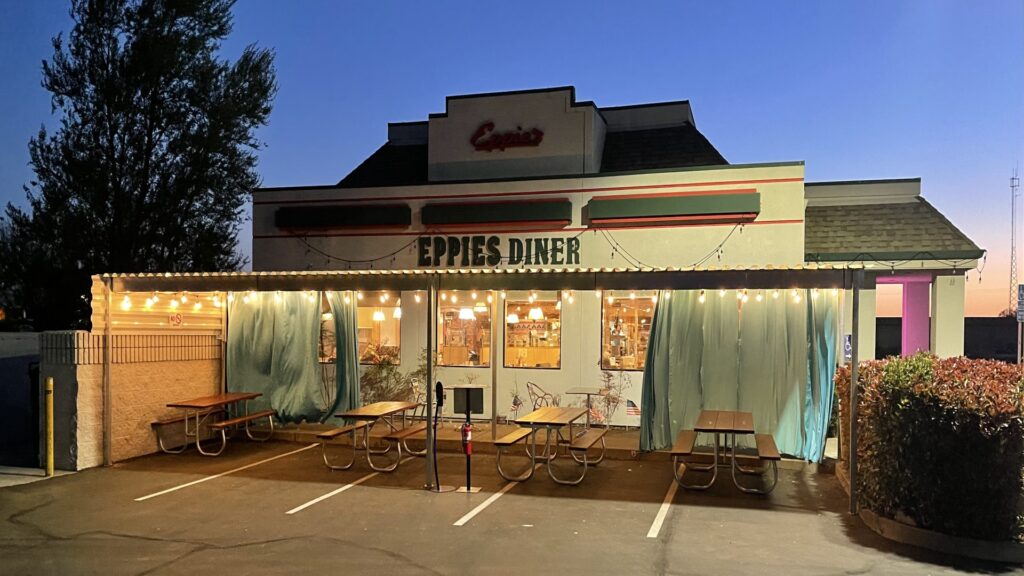 Eppies is the best family restaurant in West Sacramento. Family-owned business with very good service and broad menu offerings. ADA Accessible. Large free parking lot.
We are open for Breakfast, Lunch and Dinner 7:00am to 8:30pm daily.
Located at 4025 Lake Rd West Sacramento, CA
916-371-7767